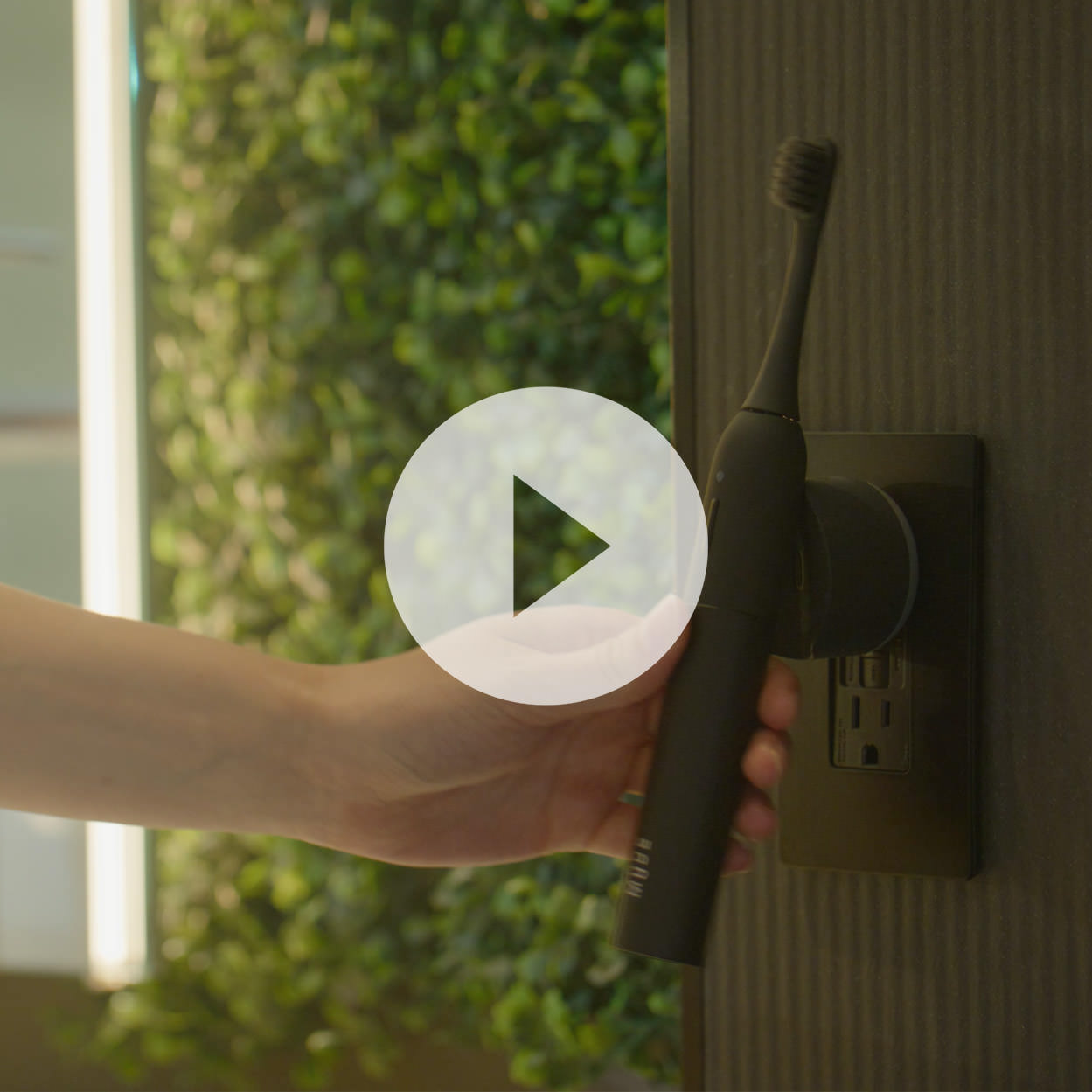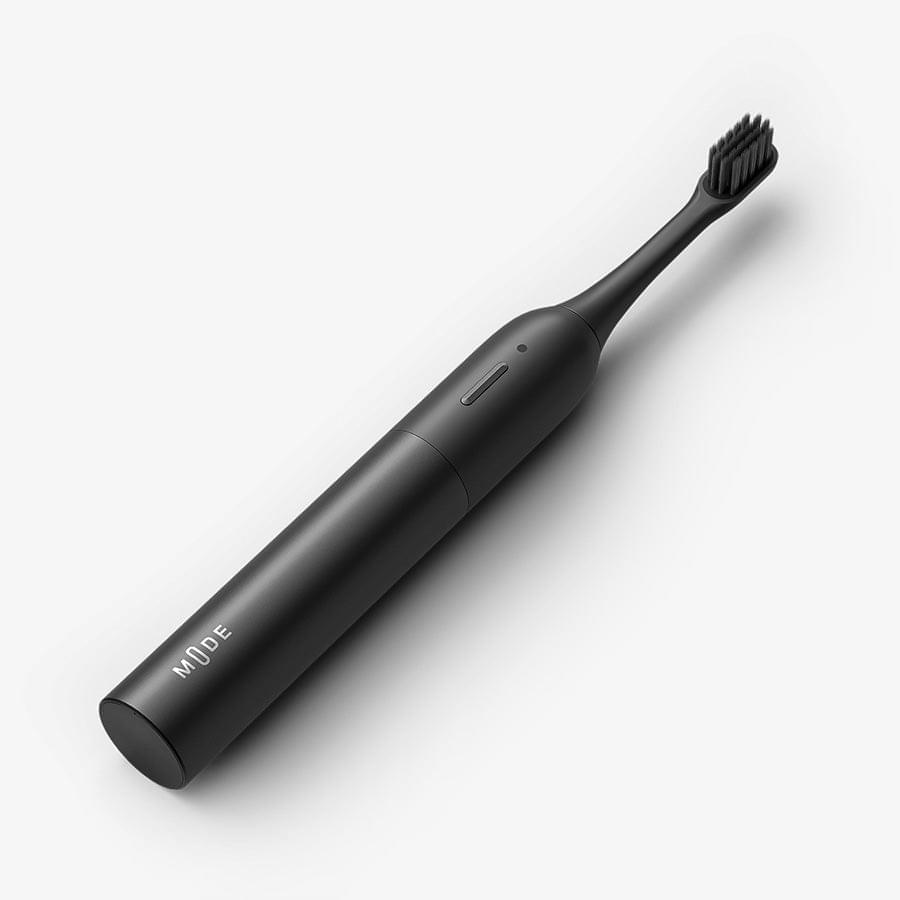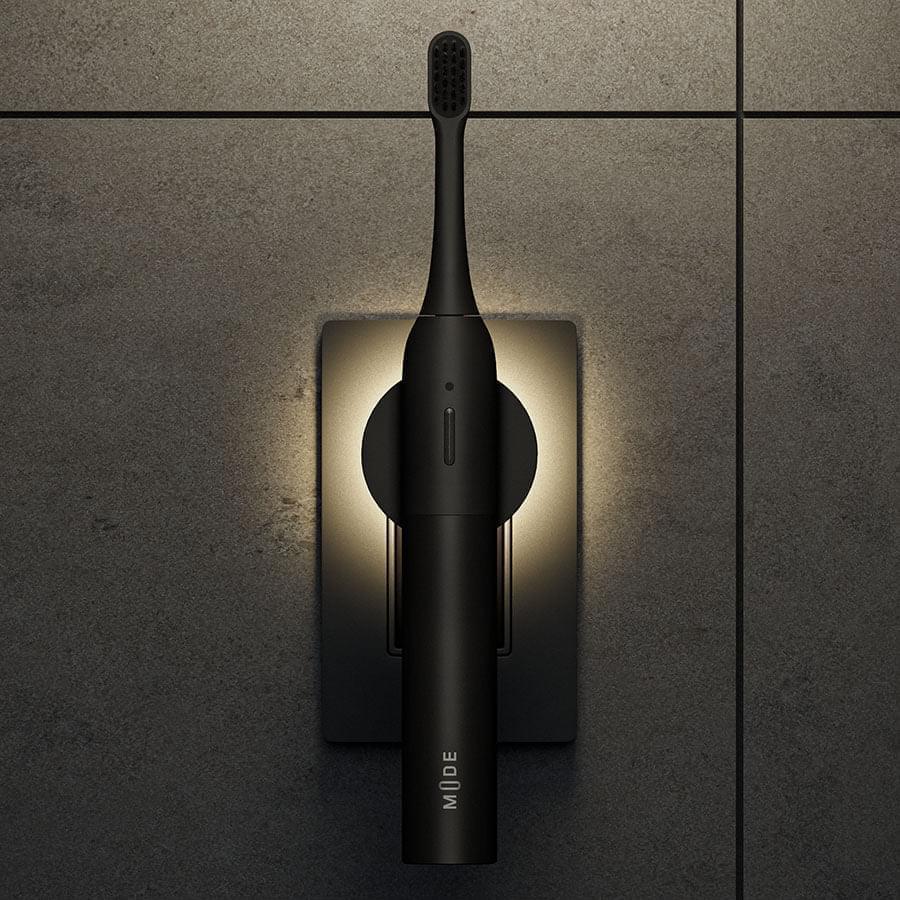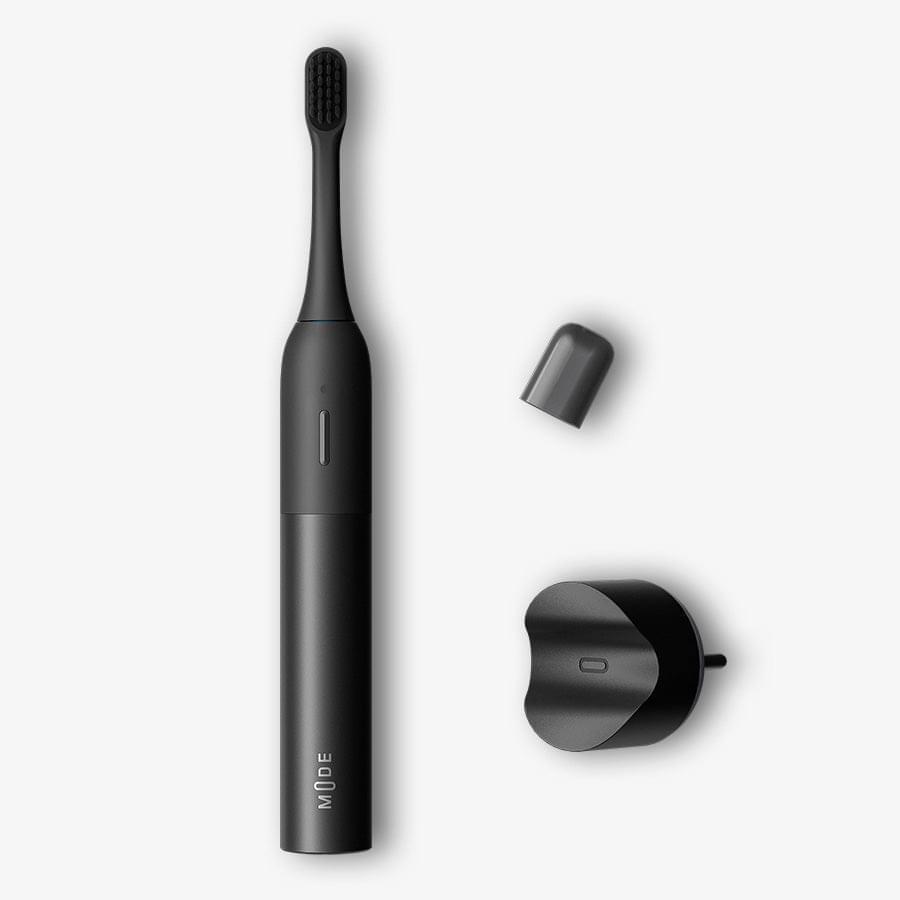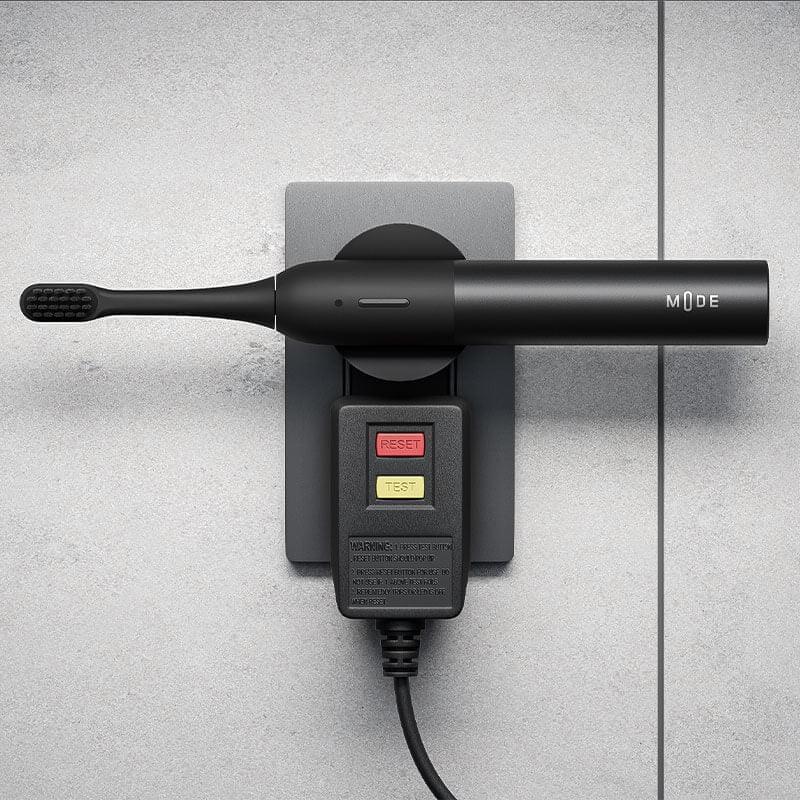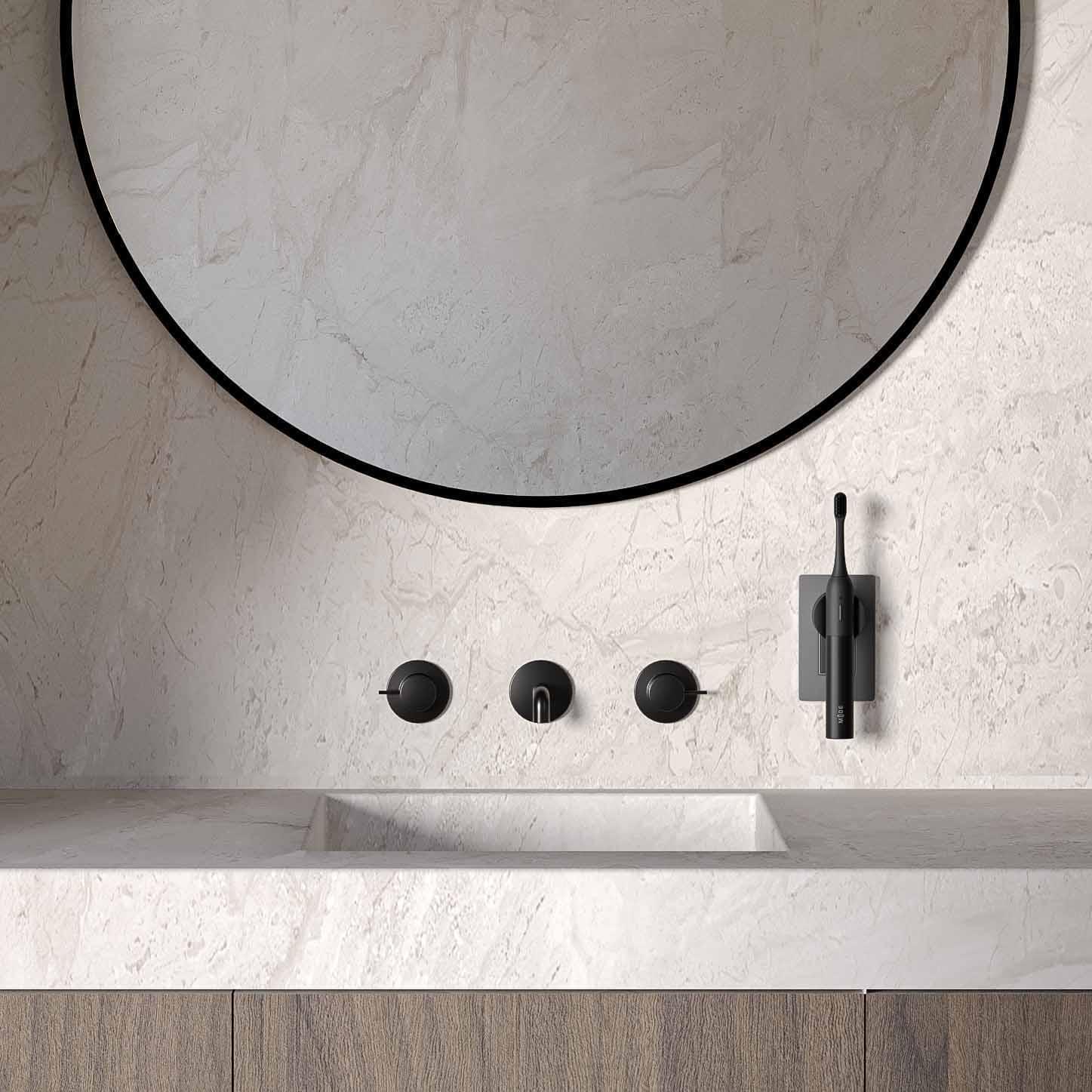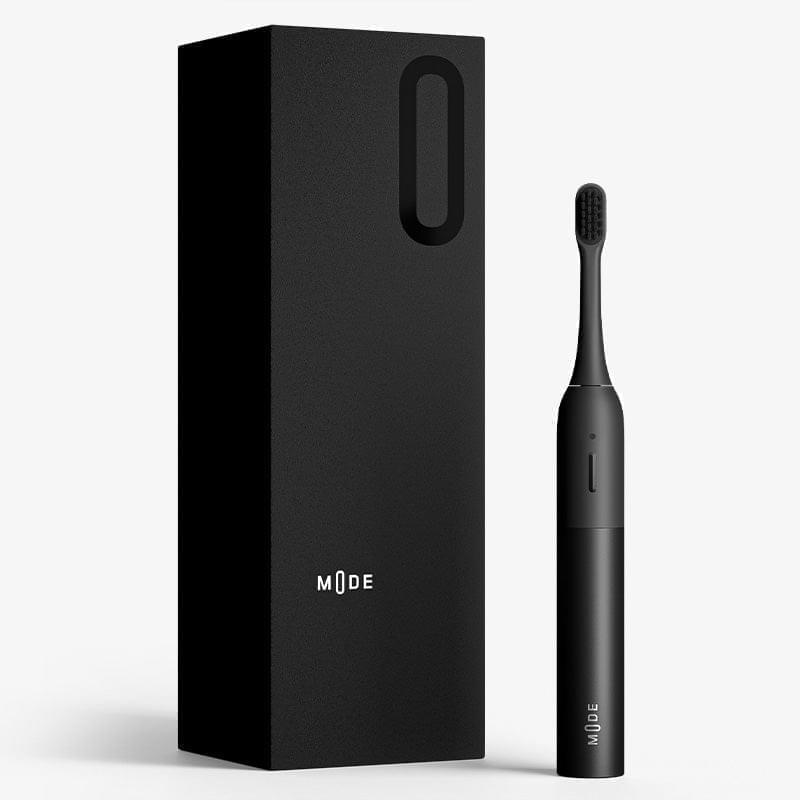 The first toothbrush that charges without wires and keeps your bathroom counters clear. Join the exclusive Mode club and experience a cleaning like never before.
Includes 
• Toothbrush with 1 head
• Wireless charging dock
• Brush head cover
• Lifetime warranty (with subscription)


Color: Black
Subscription

Refill brush heads delivered every 3 months for $10. Includes lifetime warranty.

$130

One-time purchase

Buy once with free shipping. No refill brush heads. 1 year warranty.

$148
In-stock, ships in 1 business day
Save $20 when you switch to Mode
Benefits¹
• Removes up to 10x more plaque
• Up to 7x healthier gums in 2 weeks
• Helps prevent and reduce gingivitis
• Effectively cleans along the gumline and between teeth
¹ Compared to a manual toothbrush
Key Features

• Wireless charging dock
• Built-in dock nightlight
• Rotating dock that fits any space
• One mode with 38,000 brush strokes per minute
• 30 days of battery on a single charge
• Soft tapered bristles for a deep clean
• Durable aluminum handle with rubber upper
• IPX7 waterproof brush. IPX4 splash proof dock
• Whisper-quiet brushing motor
Lifetime Warranty

Active subscriptions include a lifetime warranty against manufacturing defects.

One-time purchases include a 1 year warranty from the date of purchase.
Shipping & Returns

Fast and free shipping in the United States (we do not ship outside the US at this time). Orders leave our warehouse in 1-2 business days.

If for any reason you are unsatisfied, you can return your Mode purchase within 45 calendar days of receiving it.
View full details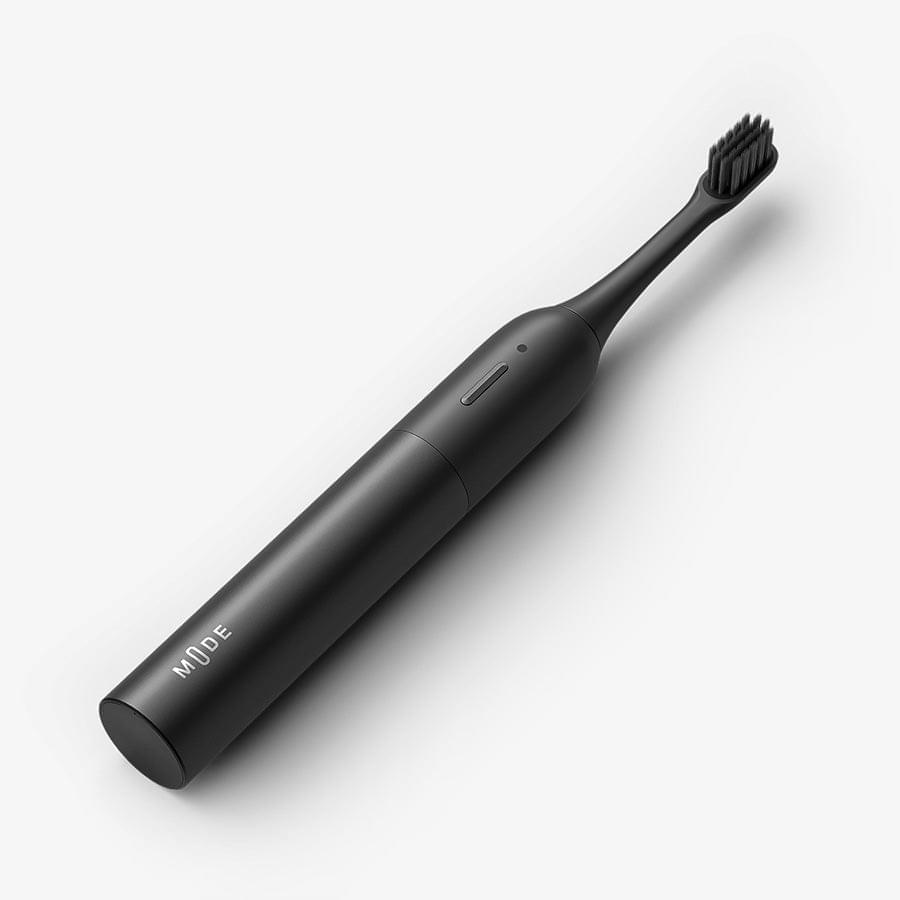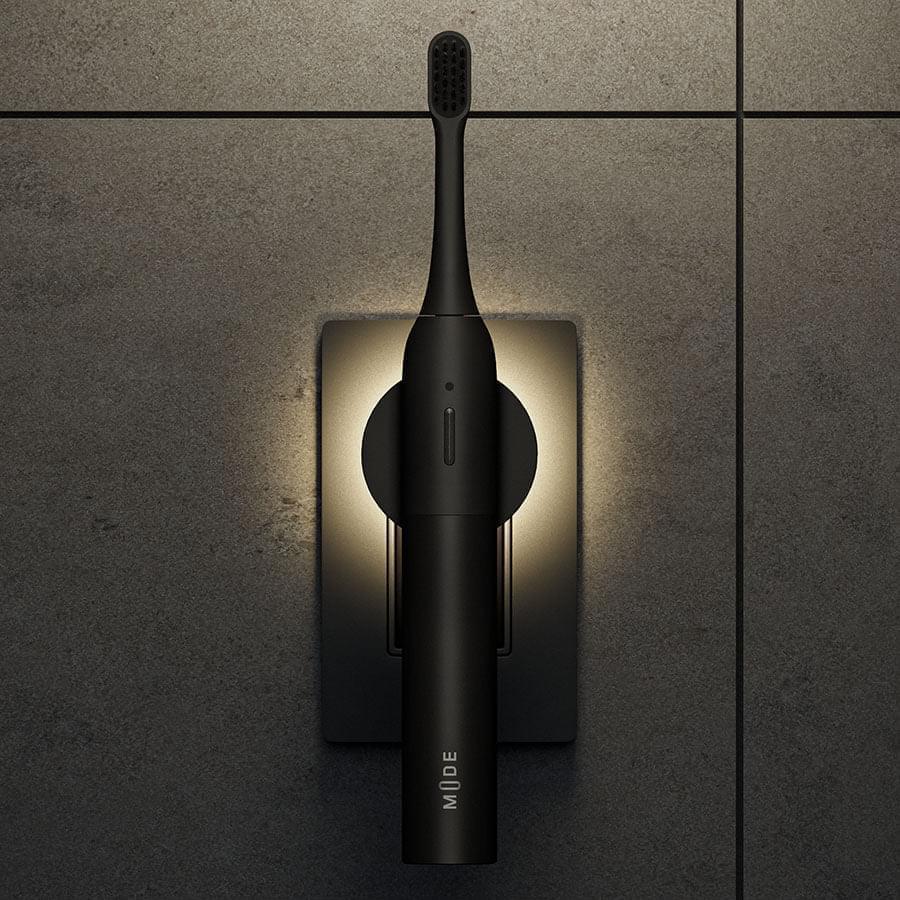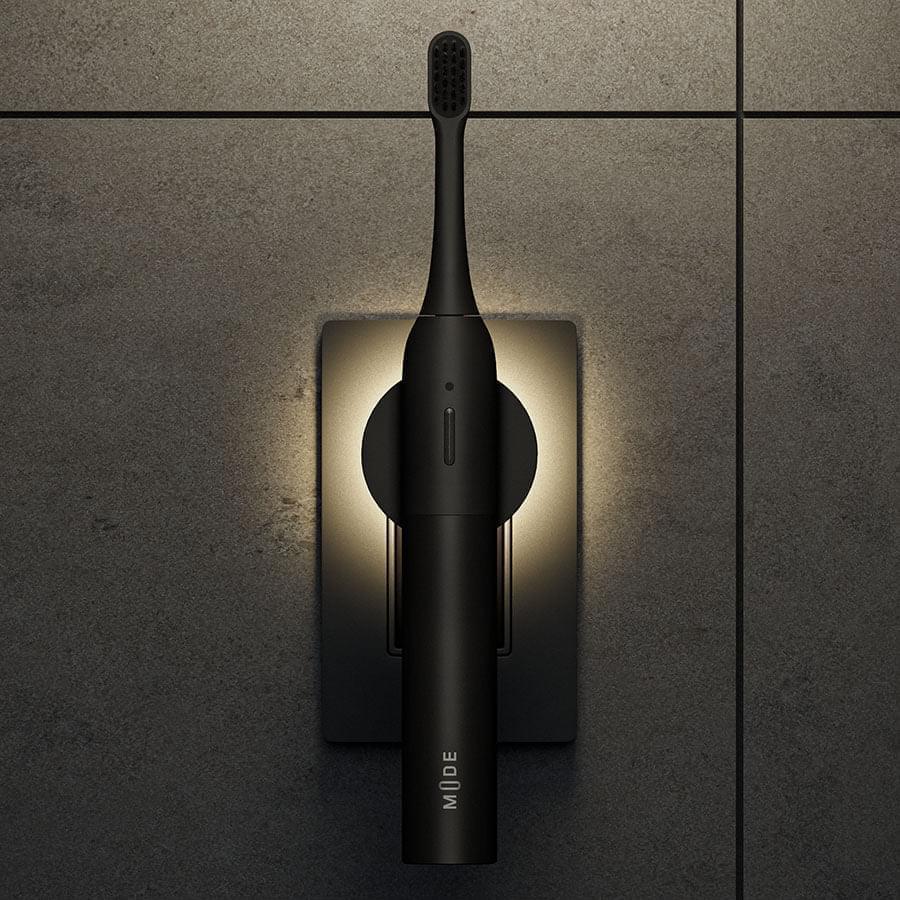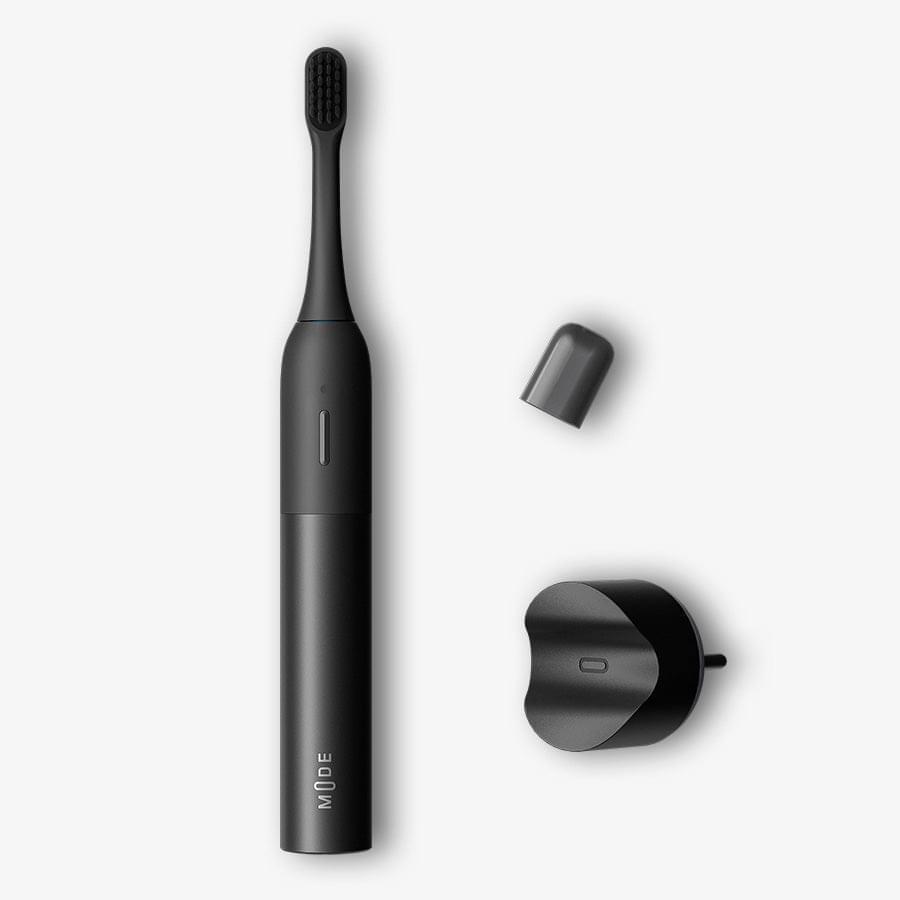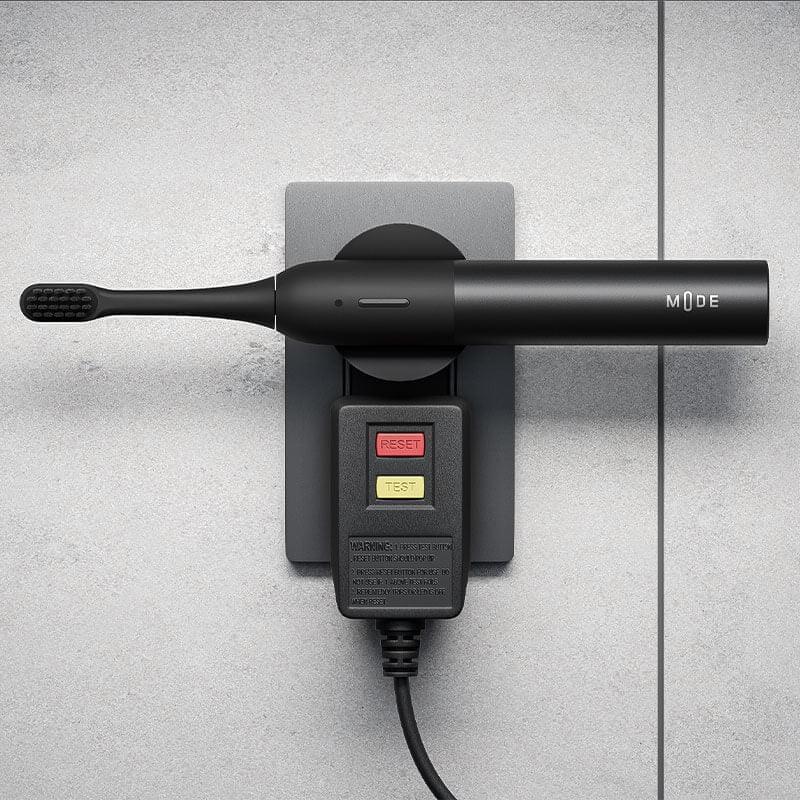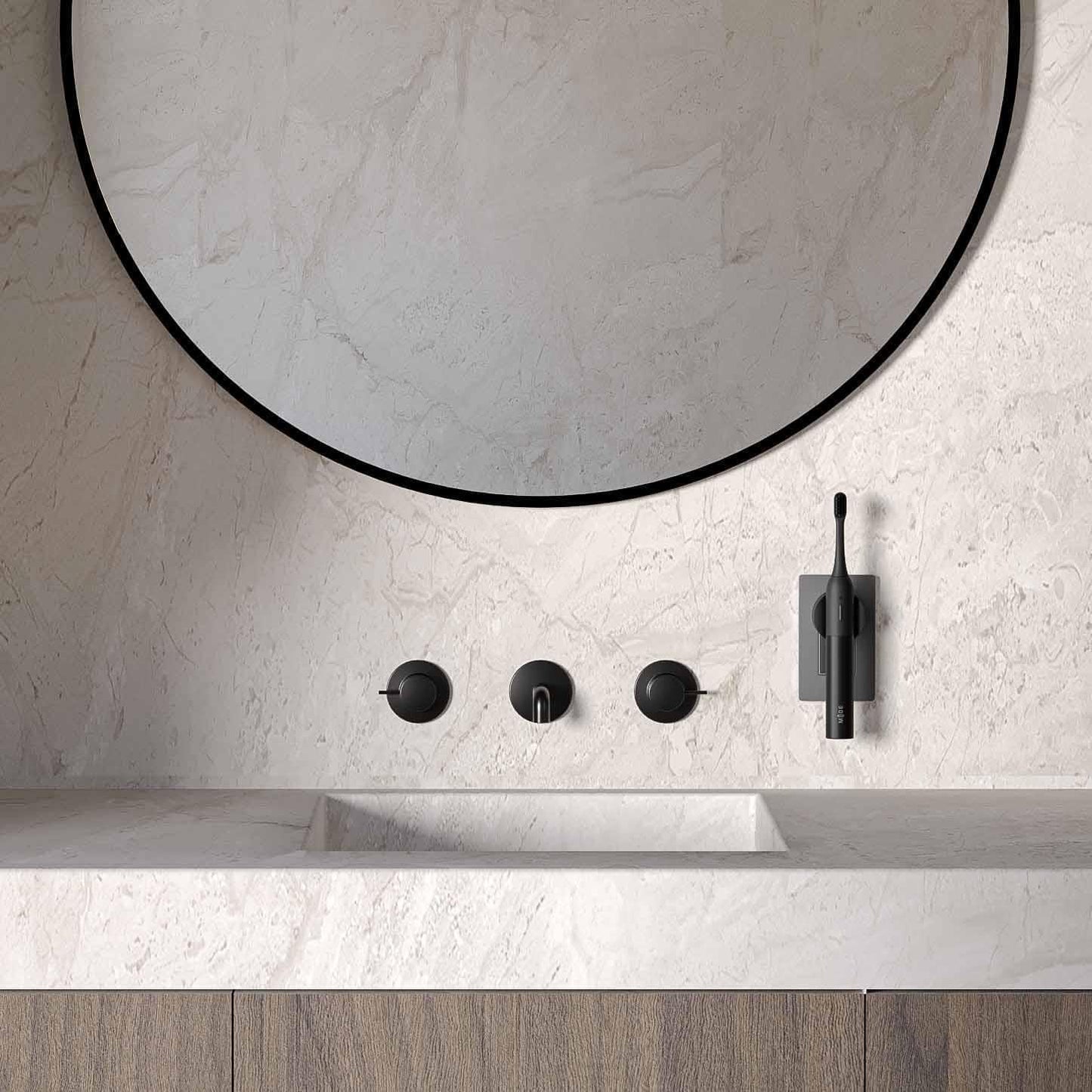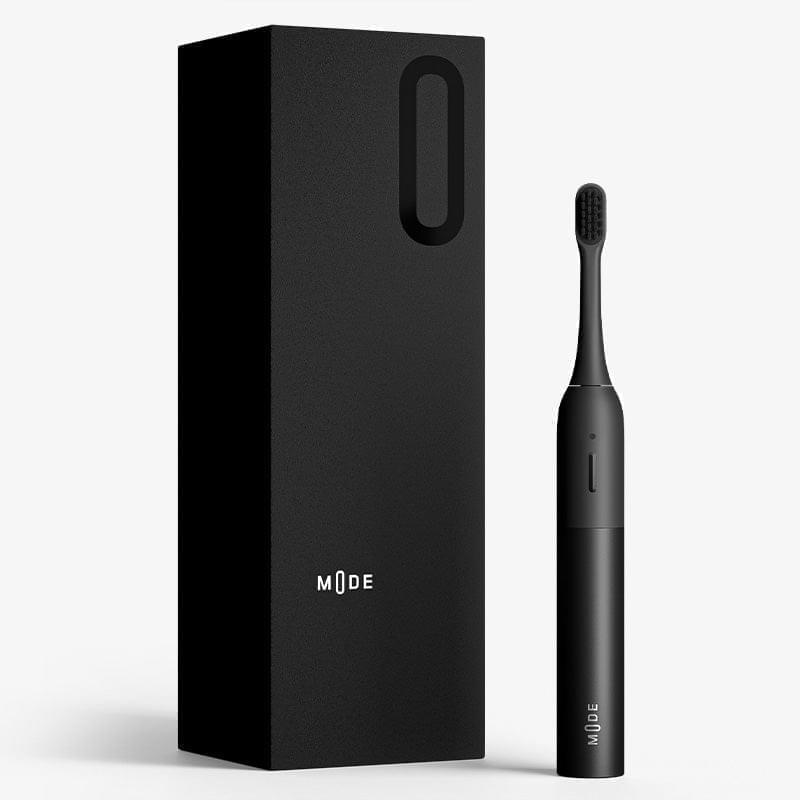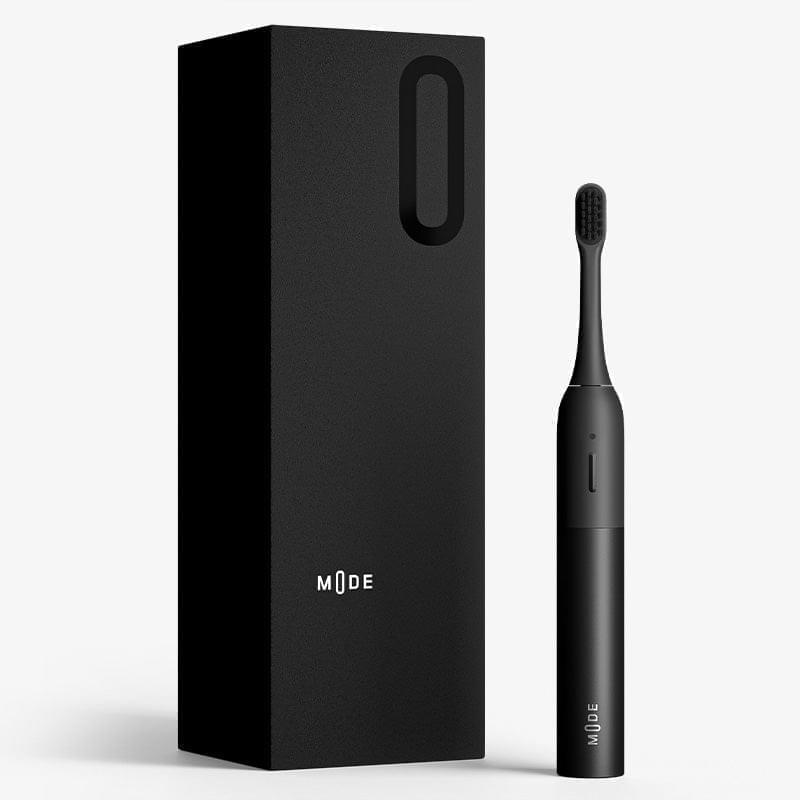 High performance meets intuitive design.
Mode turns the mundane routine of brushing into a thrilling cleaning experience.
Wireless charging dock

The Mode charging dock plugs directly into your bathroom outlet and finally keeps your bathroom counters clear of wires.

Built-in dock nightlight

The charging dock includes a built-in nightlight that transforms your bathroom space in darker moments.
38,000 brush strokes per minute

A single mode that powers 38,000 brush strokes to clean the teeth and remove up to 10x more plaque.

Soft tapered bristles

Designed to reach deep betweeen the teeth and clean the tooth surface for a healthier smile.

Rotates to fit any bathroom space

The dock rotates to fit any bathroom space and allows access to the outlet for other plug-in accessories.
Mode vs Others
See why Mode is the ultimate brushing experience.
Mode
Powered by Pretty Comparison Tables
Squeak Clean
I absolutely love my new purchase. This hands down the best toothbrush I have ever owned. I am certain I will be longtime customer .
Mode Electric Toothbrush
I am very pleased with my Mode toothbrush. My teeth and gums feel clean and stimulated after brushing
Healthy gums
I am so excited about this toothbrush, I've been having a lot of issues with bleeding gums and since I started using my mode toothbrush I had two more days of bleeding then it has completely stopped and my teeth feel so clean. I had my doubts but I really love it, I can't wait for my next cleaning visit at the dentist, I want to see what they have to say about my gums now. I definitely recommend this toothbrush to everyone. Thank you, Elizabeth
Great Toothbrush
Quietest Toothbrush! Reliable! Sleek design!
Confortable and beautiful design
I love the modern look and a comfortable charging conector. So convenient the night light that turns by itself and it is quite an elegant night light. Wireless magnetic charging organize the countertop and looks perfect. Best toothbrush I've ever used.
Exceptional toothbrush!
After just one week of using the Mode electric toothbrush, my teeth gums and mouth feel so much cleaner and fresher. Also love how it's wireless and the most aesthetic electric toothbrush.
No Chord
Easy to use. No chord makes it clean and safe.
Love it
Great replacement for my Sonicare which I've had to replace twice. And for half the price. Love the space saving design and night light!
Great
I love my mode toothbrush.
Frequently asked questions
Currently Mode is only availabe in the US.
How does the subscription work?
When you subscribe to Mode, you'll receive a new brush head every 3 months for $10. The American Dental Association recommends changing your brush head every 3 months for best use. Our subscription is automatically mailed to you with free shipping. Cancel anytime.
How does the Mode dock work?
The Mode dock plugs directly into your bathroom wall outlet and requires no wires. The toothbrush magnetically clings to the dock and charges when not in use. The Mode dock works with standard USA 3-prong outlets only.
Will the Mode dock fit in my bathroom?
The Mode dock rotates to fit any space so you can dock your brush vertically or horizontally. If your outlet is in an obscure area or blocked from multiple directions, the brush may not fit. Look at the images on this page to better understand how Mode works and if it is a right fit for your space.
Can I use other brush heads with Mode?
No, only Mode replacement brush heads are compatible with the Mode toothbrush.
How does the dock nightlight work?
The nightlight automatically goes on when the dock senses the room getting darker. There is no switch to turn the nightlight feature on and off currently.
Can I plug in other accessories when Mode is docked on the wall?
Yes, Mode can be rotated to allow access to the additional plug port on the outlet. Additionally, you can simply remove the brush from the dock and plug another device into the outlet if needed. The dock on its own does not block both plug holes.

How many brushing modes are there?
Mode has one mode: on and off. The brush is powered by an industry-leading motor that delivers 38,000 vibrations per minute to the brush head. One mode is all you need for a super clean mouth!